Tutorium: Internet of Things (IoT) Testing
21st September starting 1:00 pm; language of tallk: English
Course instructor: Tom van de Ven (Sogeti Niederlande B.V.)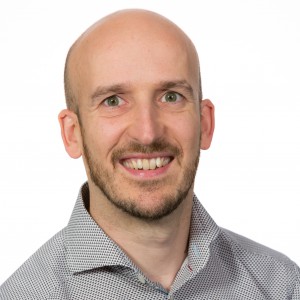 The interent of things (IoT) is a late-breaking and many-faceted topic in IT! Sogit has recently published a textbook focusing on the topic of
testing IoT-Applications. Tom van de Ven is one of the authors and a top expert in this topic. He invites you to his interactive and motivating tutorial.
What will be provided?
A short introduction in the theory and background information of the internet of things as a systematic testing approach for IoT solutions (5 simple steps, different modules).
practical exercises in testing modules like "Story Telling" and "Crowdtesting". There, we also address the topics "Artificial Intelligence" and "Machine Learning".
Obviously, there will be plenty of space for practical, conceptual or technical questions and discussion.
As a littel thank-you for your participation you will get a free copy of Tom van Ven's textbook "IoTMap – Testing in an IoT environment".
Tom van de Ven is looking forward meeting you in Austria.
Publications:
Tom van de Ven, Jaap Bloem und Jean-Pascal Duniau: IoTMap – Testing in an IoT environment, ISBN 9789075414851, April 2016.
Tom van de Ven und Alexander van Ewijk: Der Testaufwand steigt exponentiell
durch das Internet der Dinge (IoT), In: ObjektSpektrum, 2015, Titelthema "Internet der Dinge".